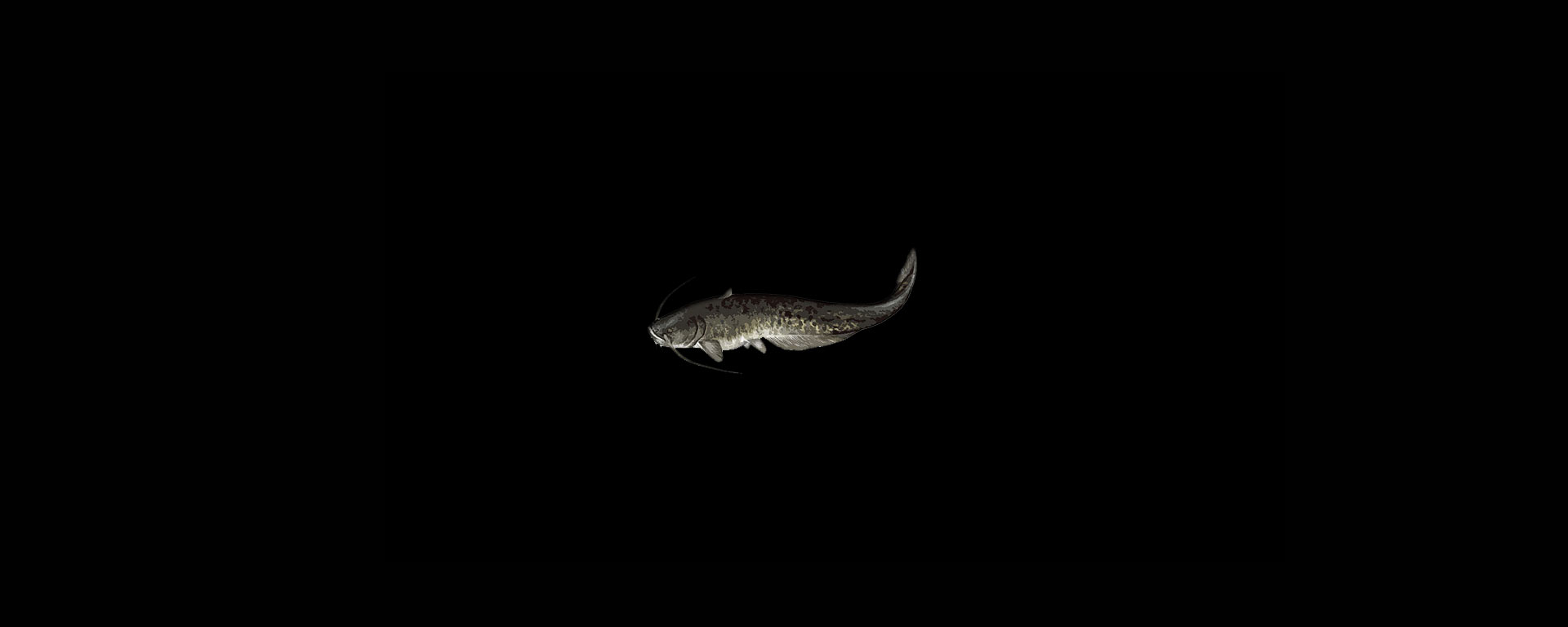 Catfish Tours with CatMaster
For the ultimate catfishing experience. 
The majority of our catfishing is done from the riverbank with your guide using the boat to position your baits in the river. We find this method far more successful than boat fishing as the swim is free from disturbance so you can then sit back in the sun and enjoy the surroundings and wildlife awaiting your catch. All Catfish tackle is supplied including all terminal tackle for catching these huge Catfish and you will have an experienced Catfishing guide with a boat for his use during your entire stay with us. You are allowed to fish from 06.00am until midnight giving you 18 hours fishing each day fully guided.  Your food and drinks can be delivered to the river bank by your guide whilst you are fishing or if you prefer, you can cook food in your apartment which we also provide or cook on the bank where permitted on gas burners or go to one of the local bars or restaurants. Cooler boxes are provided to keep your drinks cold and Thermos flasks are available on request.
We also provide all fishing license's and day tickets. All you need to bring with you for the fishing is a head torch and your camera. Not all members of one group have to fish for Catfish only. If one or more of the group want to also fish for Carp, then they can book the mixed Carp/Catfish tour.
Bait is available from us – genuine Halibut pellets, live bait Eels and small Carp when available and permitted. The price of your bait requirements will vary depending on the type of fishing producing the best results at the time of your arrival, the amount of time you spend fishing and the amount of fish caught. An estimated price of the bait can be given on request and we ask that you pay an agreed price at the start of the week for the bait that you intend to use then to settle in full at the end of your weeks fishing when your guide calculates the amount of bait actually used.
READY TO FISH?
You can ask your guide at any time throughout the week about the amount of bait that you have used so you are aware of the cost at all times. Bait costs for one weeks cat fishing is usually between €100 to €150 depending on the amount of hours fished and catfish caught. No live baits are permitted at this present time.
The fishing we provide on the river Ebro system is amazing. There is no where else in the world you would be able to catch the size and amount of Catfish that you can in Spain. We have a record second to none for catching huge Catfish for our clients. This is because of the years of experience and knowledge gained by our guides and the effort they will put in to catch you fish. We cater for both experienced anglers and novices so you can get involved as much or as little as you choose. We provide a very personal guiding service for anglers with group sizes normally from 4 to 6, maximizing the hours of fishing available for you. Larger groups are catered for and two guides will be allocated whenever possible for your best results. Single anglers and smaller groups i.e., 1 to 3 anglers will be teamed up with other similar sized groups and they can either fish together as one group or fish as two separate groups, this will be your choice. A minimum of 4 people are needed just to be able to get these huge fish out of the water to weigh and photograph them, hence group sizes for one guide being from 4 to 6 anglers.
Fishing is allowed in Spain for Catfish from from one hour before sunrise until one hour after sunset, (at the moment from 06.00am until midnight) with two rods per person. It is your choice to either fish with your own two rods or to go into a rota with the other members of your group. You also have the choice of fishing the maximum hours allowed per day or you can just fish sufficient hours for yourselves, something no other fishing company can beat. Your guide can also have two extra rods for Carp or Zander on his fishing license for your group to share while you are waiting for the Catfish to bite but the terminal tackle for this type of fishing is not supplied by us but can be purchased locally or brought with you.
There are no other guiding services on the river Ebro system that can truthfully claim the quality and quantity of Catfish that we catch for our clients at CatMaster tours. The section of the river where we concentrate our fishing tours is where the original introduction of the Catfish took place back in 1974, and therefore where the catfish in the river Ebro system are at their greatest size. The size of Catfish you can expect to catch on our tours would be in the 70-250lb range with the majority of anglers catching Catfish over the magical 100lb mark. Normally you can expect one in three Catfish you catch to be over 100lb in weight. There are also a number of albinos and mandarin Catfish (half albino) present in the river, these fish are very beautiful and would be a fish of a lifetime if you're lucky enough to catch one.
We at CatMaster Tours have held the unofficial Spanish record for Catfish for a number of years for both normal and albino Catfish. If you beat one of our records you will be entitled to a free trip back with us.
CAT FISHING METHODS
We fish a variety of methods to catch Catfish in Spain and the guides will use the most productive methods to suit the conditions you will be fishing in to achieve the best results for you.
Bait for one weeks catfishing is usually between €100 to €150 per angler depending on how many hours fished and how many fish caught.
No live baits are permitted at this present time.
Our methods include the very productive Pellet fishing which CatMaster Tours pioneered, the Buoy system, boat fishing (either drifting live baits or clonking) and lure fishing. There are no extra charges for boat fishing, unlike some other companies. The two main methods we use are pellet fishing and the Buoy system. Both of these methods are fished from the bank with the rods fished vertical to keep the line out of the water as much as possible and your guide, using his boat will position your baits for your best results. Live baits are normally fished near the surface whilst dead baits and pellets are fished on the river bed. Boat fishing is available but for the majority of the time in our experience we have found it a lot more productive to bank fish keeping the area you are fishing undisturbed. Your fishing Guide will select the most productive fishing method at the time, we don't just vary our methods to try something different as some companies do; We fish to catch you fish. We pride ourselves in providing the very best Catfishing available for you and this is why we have customers coming back year after year to fish with us as they become great friends with our CatMaster team. Three quarters of our bookings come from recommendations and repeat customers every year.
Get the best of both worlds and experience our Mixed Carp and Catfish tours. You could have 3 days Carp fishing and 3 days Catfish fishing or fish for Carp during the day and fish for Catfish on the evenings. Its up to you.
The tour price includes:
Accommodation
Free airport transfers every Sunday (Barcelona)
Professional fishing guide with a boat
Transportation throughout your stay
Food delivery service
All Catfish tackle
All Fishing licenses
Guaranteed to catch*
Bait available
No hidden charges
Prices - per person per week
March & April : £549
May to October : £649
November : £549
Price for non anglers : £350
To book with us we will require a completed booking form which can be printed from the link below or emailed to you on request, a copy of each anglers passport so we can get your fishing licenses and your deposit by cheque or by bank transfer. Bank details can be give on request.  Your flight details will also be needed if you require our FREE airport transfers
Printable Form - Booking Form
Printable Form - Tackle Supplied
* Guarantee to Catch

CatMaster Tours guarantee to catch you Catfish on your first trip with us. If you are unlucky enough to return home without catching any Catfish, which is extremely unlikely, we will offer you a return trip FREE of charge except for your travel expenses, food, drinks and bait for the dates of your choice within one year from the date of your trips providing we can accommodate you on your chosen dates.
To qualify for a free trip if you don't catch, we do expect you to fish sufficient hours and the most productive hours at the time of your tour with us, which you will be advised of by your fishing guide. This is only valid on our 'full week' catfish tour and not on shorter trips or mixed catfish and carp tours. (It is extremely unlikely that you will not catch with us, in fact almost everyone every year catches Catfish over the magical 100lb with us.)