Mixed Carp & Catfish Tours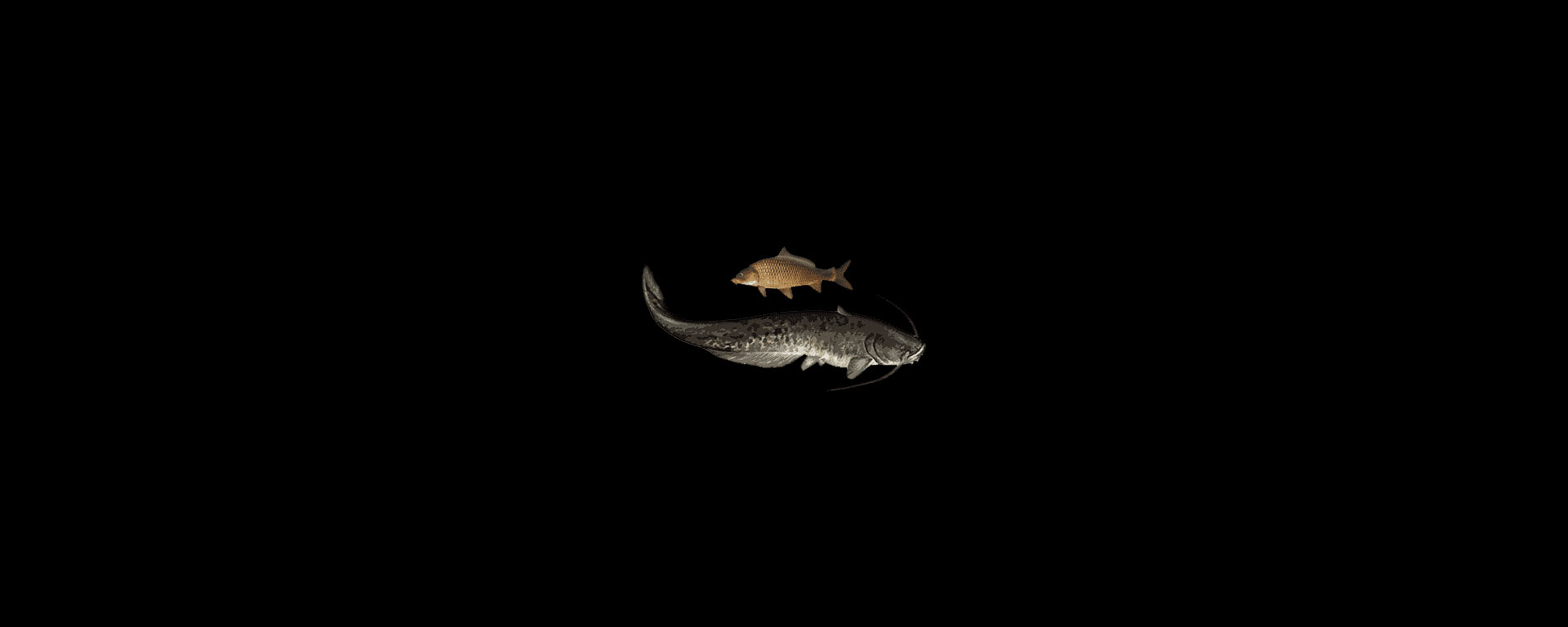 Mixed Carp & Catfish tours with CatMaster Tours
Every year since we started CatMaster Tours back in 2000, we have been asked by a few of our clients to offer mixed Carp & Catfish tours – So here it is!
With our mixed Carp & Catfish tour you have the flexibility of being able to fish for both species at their most productive feeding times. You can either fish 3 days for Carp and 3 days for Catfish or you can fish during the days for the Carp and then fish the evenings for the Catfish – it's up to you.
We provide all fishing licenses and day tickets and most of your tackle requirements for the Carp fishing, but you will be required to bring with you two Carp reels and your terminal tackle. We do have reels available for your use if yours are not suitable. Carp terminal tackle can be purchased locally if you don't want to bring any with you and we can advise you on request on what tackle is needed.
Everything else will be available for your use, but please check the list we supply of what is supplied and what you will be required to bring yourselves. If you have any special requests please inform us prior to your arrival and we will do our best to meet them.
READY TO FISH?
All of the Catfish tackle is supplied including all terminal tackle for catching these huge Catfish and you will have an experienced guide with a boat during your entire stay with us. You are allowed to fish from 06.00am until midnight giving you 18 hours fishing each day fully guided for Catfish and when needed for the Carp fishing.
Your food and drinks can be delivered to the river bank by your guide whilst you are fishing or if you prefer, you can prepare food in your apartment which we also provide or cook on the bank where permitted on gas burners or go to one of the local bars or restaurants. Cooler boxes are provided to keep your drinks cold and Thermos flasks are also available if requested,
Not all members of one group have to fish for Carp & Catfish. If one or more of the group want to fish for Catfish only, then they can book the Catfish tour.
Bait information
Bait is available from us in Spain in the form of genuine halibut pellets in sizes of 22mm for Catfishing and for hook baits for Carp and 6mm pellets for PVA bags. We can also prepare maize/tiger nuts for baiting an area for the Carp. You can also send bait out to us by courier if you have a preferred or favourite bait so it's ready for you on your arrival. Swims can be pre-baited for you on request with particles, pellets or boils if required.
The price of your bait requirements will vary depending on the type of fishing producing the best results at the time of your arrival, the amount of time you spend fishing and the amount of fish caught. An estimated price of the bait can be given on request and we ask that you pay an agreed price at the start of the week for the bait that you intend to use then to settle in full at the end of your weeks fishing when your guide calculates the amount of bait actually used. You can ask your guide at any time throughout the week about the amount of bait that you have used so you are aware of the cost at all times.
As a rough guide, bait costs for one weeks mixed carp and catfishing, each angler usually uses between €50 to €80 of bait per week depending on how much time you spend Carp fishing or Catfish fishing. If you spend more time fishing for Catfish than Carp, your bait costs may be higher.
Recommended Carp tackle
Reels - you will need to bring 2 reels with you. If your reels are not suitable, we do have reels you may use but please book them in advance.
Line - minimum of 15lb (Pro-Gold or Pro-Tough by GLT recommended) with a shock/abrasion resistant leader to protect you from cut off's from the rocks and Zebra mussels. Kryston Quicksilver, Korda Arma-Kord or similar.
Leads - 4-6oz for Winter fishing and 1-4oz for Spring/Summer fishing fished with a lead clip system.
Hooks - Size 2 wide gape barbed hooks for fishing with 22mm bait.
Hook length -  Any good quality hook length in 25lb.
PVA - Korda/Gardener pva mesh for baiting with small pellets.
The tour price includes:
Accommodation
Free airport transfers every Sunday (Barcelona)
Professional Fishing guide with a boat
Transportation throughout your stay
Food delivery service
All Catfish tackle
Most of the Carp tackle
All Fishing licenses
Bait available
Hire boats available
No hidden charges
Prices - per person per week
March & April : £549
May to October : £649
November : £549
Price for non anglers : £350
To book with us we will require a completed booking form which can be printed from the link below or emailed to you on request, a copy of each anglers passport so we can get your fishing licenses and your deposit by cheque or by bank transfer. Bank details can be give on request.  Your flight details will also be needed if you require our FREE airport transfers
Printable Form - Booking Form
Printable Form - Catfish Tackle Supplied
Printable Form - Carp Tackle Supplied