Here you will find a selection of some of the well known fishermen and women that have fished with CatMaster Tours and have appeared on television, magazines and books all over the world. You will also find a testimony from them that briefly describes their experience with us.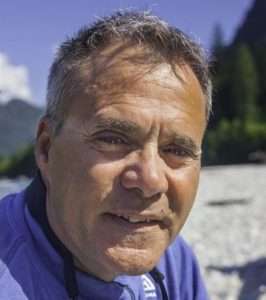 Matt Hayes
Bio: International fishing TV presenter, author & photographer
Quote
Every fisherman knows that fish can never be guaranteed but with CatMaster big fish are almost a racing certainty. Their track record of big catfish is second to none – hundred pounders are abundant, fish over one hundred and fifty unremarkable and nowadays two hundred pound giants have become the benchmark. Carp too, are providing fantastic sport in dramatic surroundings. Of all the fishing tour operators I have fished with over the years, CatMaster tours are right at the top of the tree: superb organization and accommodation are assured and the standard of guiding is simply excellent. If you want to catch a giant catfish or carp in truly majestic scenery, these are the guys to fish with.  They are the best!
www.matthayes.tv
---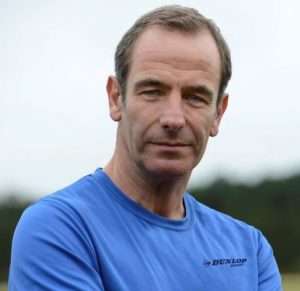 Robson Green 
Bio
He began his TV/film career on "Soldier Soldier" (1991). Green and his business partner, Sandra Jobling, formed Coastal Productions. Now Robson has stared in many fishing shows aired on channel 5 and The Discovery Channel, the well known `X-treme Fishing`.
Quote
I came to Mequinenza in search of the ultimate fishing experience… After spending two days with the 'CatMaster' Colin Bunn, I found it. So many anglers spend a lifetime in search of something I found in two days with Colin. Thanks Colin.
---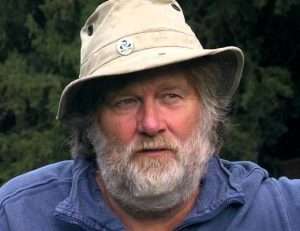 Des Taylor 
Bio
Famous fisherman, Author and star of many DVD's such as the "Fishing with the experts" series and much more.
Quote
I have to be honest, I don't normally recommend anything in angling but I have no fears recommending the Catfish fishing and Carp fishing tours with Colin Bunn's CatMaster Tours. In any sport there are cowboys and professionals. Colin and his team of expert guides are totally professional, from the time you are picked up until the time you return to your apartment you are in expert hands. I have been lucky enough to have traveled all over the world fishing for all sorts of species, but be in no doubt, Colin's tours are as good as I have experienced any where in the world. On a weeks fishing in the summer I caught Catfish to 187lb with a number of fish over 150lb. The winter Carping was really good as well, with plenty of runs from incredibly fit fish, mostly commons over 20lb with lots of Carp over 30lb. I caught fish to 38lb + that pulled my string like a runaway train. Whether you want Catfish or Carp give Colin a ring, I guarantee you won't be disappointed.
On my return trip severl years later everything was still as it was in previous trips with Catmaster tours, top class and I caught several catfish including a 220lb, a 206lb  catfish just 20 minutes after getting the rods out a 191lb and several others over 150lb. Absolute class company. Thanks Colin
---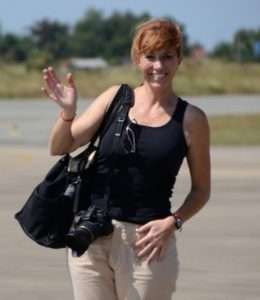 Anietra Hamper

Bio
US TV News Anchor woman and published travel writer specializing in outdoor adventure and extreme fishing.
Quote
I travel around the world covering adventure and extreme fishing opportunities for travel publications and fishing for the giant wels catfish with CatMaster Tours was truly one of the most incredible adventures of my lifetime. Colin and his team of experienced guides on the river go above and beyond to make every angler's experience a memorable one. Hearing my voice echo in the mouth of a 150-pound wels catfish after landing it is something I will never forget. From beginning to end, CatMaster tours made sure I was prepared for the week along the river taking care of licenses, accommodations and making sure I had everything I needed to bring with me. I look forward to returning to my new friends in Mequinenza and upping my new personal best the next time!
---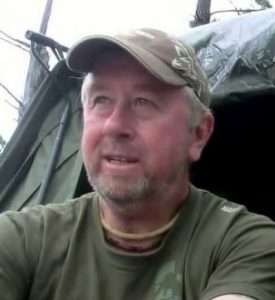 Steve Briggs
Bio: International carp angler.
"Having been on many guided trips over the years I can say without hesitation that all the guys at CatMaster Tours not only know their job inside out but really do everything in their power to help you catch and have a good time. I would certainly choose them again and can't praise them all enough for what they did and how they went about it - well done guys and thanks!!"
---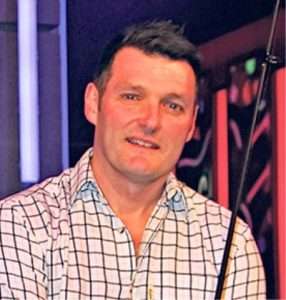 Rob Hughes
Bio: Journalist, TV presenter, and international carp angler Rob Hughes has fished in more countries than most people have fished counties.
"The Ebro is such a magnificent venue, not just for the incredible fishing it offers but also the outstanding scenery that you experience. As a Carp fishing destination it has to rank as one of the best in the world for quality of sport and if you haven't been there, you should. You won't regret it, whether it's the arm aching Carp action or a tug of war with the enormous Catfish. Colin and the guides at CatMaster tours know the river like the back of their hands and they offer the sort of service that you know will put you on the fish and guarantee the best all round experience available. Me and my mates all rate CatMaster tours as the best, but don't just take our word for it, have a look at the other bio's and comments to see for yourselves. Top marks lads."
---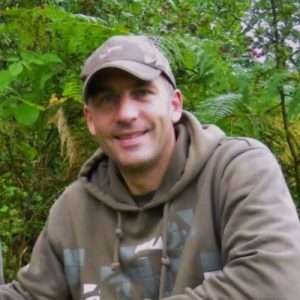 Simon Crow
Bio: International carp angler.
"My thanks to Colin and the lads at CatMaster Tours for a great few days on the Ebro. They looked after us impeccably throughout our stay and nothing was too much trouble for them. The gear they supplied us was top notch and the accommodation was great. I'll certainly be recommending them to other anglers because their service was absolute first class." - Simon Crow
---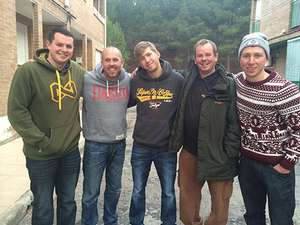 The Fox Team
The Fox team fished with us in December 2013, for the filming of their 2014 free DVD available in shops soon.
---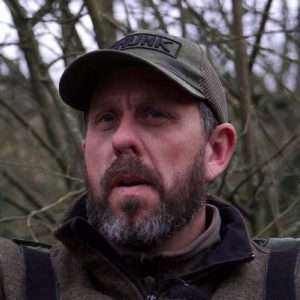 Steve Spurgeon 
This was my first visit the river Ebro and the decision to go with CatMaster tours was a very good one. I have to give the guys at CatMaster Tours top marks all round. Ash who was our guide for the trip put us on fish from the off and the advise he gave us was spot on. Nothing was too much trouble for either Colin or Ash and they really did look after us the entire trip. The accommodation was very nice and comfortable which was exactly what was needed after a hectic day on the bank. We were there for the carp fishing and I have to say it was fantastic. We all caught good fish with a number of 40lb + fish landed and this was in mid December. I would have to rate the trip as my favorite fishing holiday to date, I absolutely loved it and can't recommend it enough. I loved the wildness of the place and catching those big long commons with big rubbery lips with no hook marks in them it does take some beating. Once again thanks Colin and Ash, we wouldn't have had the trip we had without your help. I can't wait to come back.
---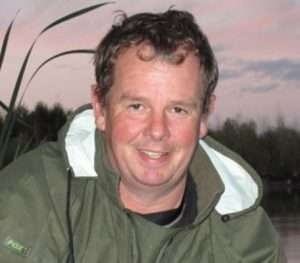 Andy Maker
If the English Winter is getting you down and your after some adventure then you have got to get yourself out to the Ebro for some  Winter Carping action. Our first trip was in the middle of December and what a fantastic 4 day trip it was. Between us we landed 36 carp of which half were over 30lb including five over the magical 40lb up to a massive 48lb.. When you book with Colin at CatMaster Tours you are guaranteed a hassle free holiday with fantastic accommodation and guidance. We were under the watchful eye of our guide Ashley who is one of if not the finest guide on the Ebro, He has always got his finger on the pulse and knows the river like the back of his hand, always making sure your getting the best from your trip. This may have been my first encounter with the Carp from the mighty Ebro but it certainly won't be the last. Thank you all at CatMaster Tours
---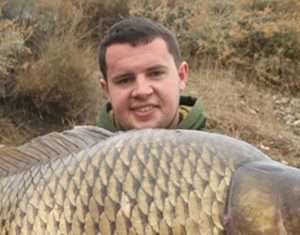 Tom Maker
Having never fished the mighty river Ebro before I was a little unsure of what to expect, however during a cold week in December, myself and some of the other Fox team went over with CatMaster tours to film a section for the new Fox DVD, and I must say both Colin and Ash really couldn't do enough for us. Having only ever fished lakes before it was a completely different ball game fishing a river, but with the expert advice that is provided by the CatMaster team, they really did put us on the fish and get us catching almost immediately. The holiday itself was one of the best fishing experiences I have ever been had, the accommodation was fantastic, the local bars and restaurants were very welcoming and of course the fishing is probably some of the best carp sport action in the world! During our stay even though it was freezing cold we still managed a large number of fish which included plenty of 30's as well as 5 over 40lb and I also caught my P.B common with an impressive 43lb 5oz specimen. All in all, I cannot recommended CatMaster tours highly enough. If you are looking for a trouble free action packed holiday then these are the guys for you!
---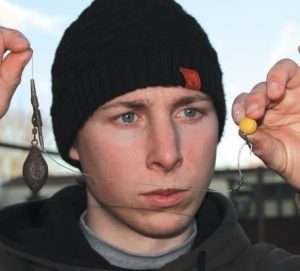 Harry Charrington
"Our trip with CatMaster Tours has to be the most enjoyable fishing trip I have ever been on. Our guide was an absolute star and put us onto what was without doubt, the best winter carp fishing I have ever witnessed! -  Unbelievable fishing, I'm cant wait coming back, soon!"
---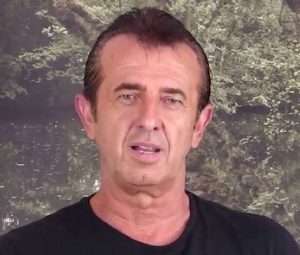 Frank Warwick 
Bio
Needs little introduction, Frank is a pioneer of carp fishing and has developed several of Dynamite's top selling carp baits
Quote
CatMaster Tours made sure I had a fantastic trip to the Ebro system, it was very productive and very enjoyable. Nothing was too much trouble for Colin and the guides and they helped me catch many Catfish up to a magical 203lb beauty. Cannot fault them, highly recommended!  Want to go back again soon.
---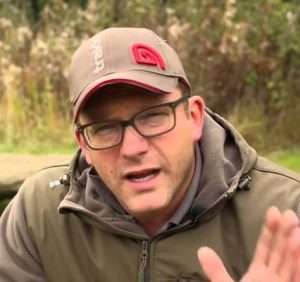 Jerry Bridger 
Bio
Editor Crafty Carper Magazine.

Quote
Having just been on my third winter carp trip with Colin from CatMaster Tours I can highly recommend everything that Colin and his professional team of guides have to offer. If hard-fighting fish, quality accommodation, beautiful surroundings with a relaxed atmosphere is what you crave from an overseas fishing trip then a winter trip to the River Ebro will be the one for you. Great service from a great bloke, thanks again Col for a brilliant 2-day late December trip where all four of us caught! See you next time.
---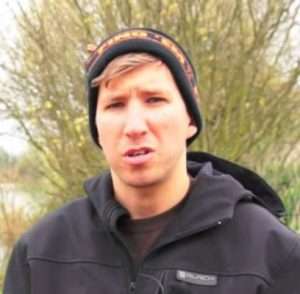 Lewis Porter
Bio
Lewis is the former editor of leading UK carp fishing magazine Crafty Carper and is now employed by tackle giants Fox International as their Media Manager.
Quote
The service offered by Catmaster Tours really is second to none. Colin and his team of guides go out of their way to make sure you have a top holiday experience and try their very best to help you catch as many fish as possible during your stay. I thoroughly enjoyed my time on the Ebro and was lucky enough to bank some stunning common carp up to 39lb 8oz, which really did blow me away. I really cannot recommend the River Ebro and Catmaster Tours highly enough, if you are looking for a hassle-free holiday with some fantastic fish-catching action thrown in then you won't go far wrong with these guys!
"Our trip to the Ebro in Dec 2013 with CatMaster was undoubtedly my most enjoyable overseas fishing holiday to date. Not only was the fishing out of this world, the expert guidance and service from Colin and Ash was second to none. I was pleasantly surprised just how nice the accommodation was and having such a nice base to retreat to each evening certainly made a big difference after a long day's fishing in the cold besides the river. If you are looking for some top notch winter carp fishing then I would only consider one place - the Ebro and if you're going to go to the Ebro, then make sure you go with CatMaster!"
---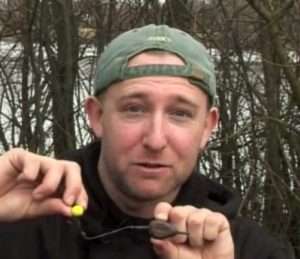 Mark Pitchers
Quote
I thoroughly enjoyed my time spent in Mequinenza (both on and off the river bank) and this was quite possibly the most memorable session I've had in over 20 years of carp fishing! For me this trip had it all - I was in great company, in wonderful surroundings on the banks of a wild and untamed water, and on such a vast river system like the Ebro there's always the element of the unknown, so when that buzzer screams you really don't know what to expect – it could even be an uncaught monster! I must say the service we received from Colin was simply exceptional, and having had just a taster of what the Ebro has to offer I would jump at the chance of a return visit to Spain with Catmaster tours.
---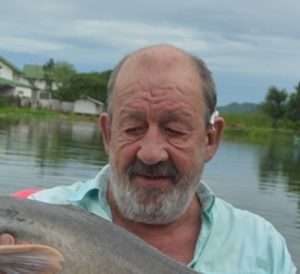 Terry Eustace
Bio
A famous fisherman and owner of GLT - Gold Label Tackle
Quote
Having fished in many places, all over the world, it is refreshing to find a company that delivers exactly what they promise - a professional guiding service, great food, great accommodation and, of course, spectacular fishing. I will return.
Terry Eustace – Gold Label Tackle
www.terryeustace.com
---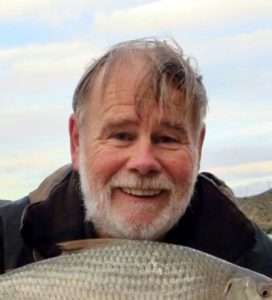 Phil Smith
Bio: International carp angler and Author.
It proved to be one of my better decisions to go with CatMaster Tours as the service and guiding could not be faulted. Our guide for the week put us on a Carp swim that produced Carp up to 44lb-14oz, a personal best Common for me on the first day's fishing and after that we also fished for the big Roach from the Ebro and caught some great fish from three totally different areas. Food was brought to the swim as required by our guide every day. Then there is the airport transfers included in the tour price, also a pickup and return from the lovely apartments each day and a return in the evening when we had finished fishing. All in all a service package that could not be beaten - give CatMaster tours a try and you will not be disappointed, Guaranteed.
---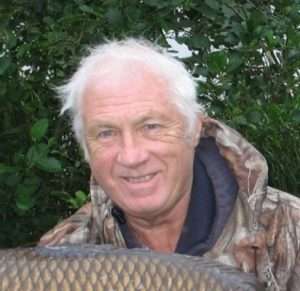 Tony Miles 
Bio
Author of many fishing publications
Quote
As a big fish angler of fifty years experience, I have enjoyed some memorable fishing trips in my angling life. So I do not say it lightly when I say that the recent week on the Segre/Ebro with Catmaster Tours was one of the best angling experiences I've ever had. There was simply nothing that was too much trouble for both Colin Bunn and the fantastic guides he employs. I had my wife with me for the week and as she has only recently been given the all clear from lung cancer I was particularly anxious that she found the experience enjoyable too. I need not have worried. Not only are the guides there to help in making the fishing successful, they are also there to ensure a stress free holiday. Our guide, John Deakin, is not only a terrific angler, and now a good friend, but he was there to help Fran in any way she required, whether it was ferrying her to the shops, or dropping her early to our apartment if she became tired. I can give no better recommendation than to say that Fran is not an angler and only went along to please me. But she enjoyed the experience so much she wants to go back. On the fishing front, Catfish fishing with Catmaster Tours is a truly awesome experience. I landed ten cats in the week, with five of them over 100lb and a top fish of 149lb. Bonus carp to 34lb also helped to keep a permanent smile on my face! Like my old mate Des Taylor, I do not hand out recommendations lightly. But Catmaster Tours gets my unconditional five star rating. From pick up at the airport to drop off a week later, everything was perfection. Give Colin Bunn a ring and get yourself on a plane to Spain. I guarantee you won't regret it.
---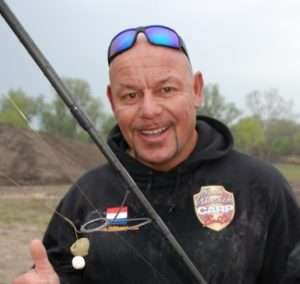 Ardy Veltkamp 
Bio
Dutch Carp fishing's answer to Arnold Schwarzenegger, and star of his own DVD's
Quote
This has been the most pleasurable fishing experience I have had; not only for the great fishing but also the CatMaster guides are great guys too. The conditions we fished in were not the best for fishing but with CatMaster Tours valuable experience I caught some great fish in difficult conditions. I can strongly recommend CatMaster Tours whole heartedly. I have fished all over the world and CatMaster Tours services and guiding are by far the best I've seen. I'll be back.
www.ardyveltkamp.com
---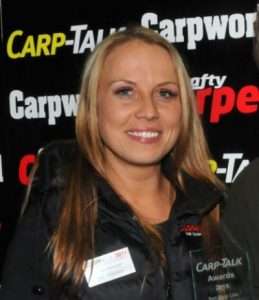 Bev Clifford
Bio: Editor of Pike & Predator Magazine.
Catmaster Tours and the service they provide is certainly A+. Everything including the guides, the gear, and the accommodation is second to none. I first went over to fish the Ebro with Catmaster Tours in 2009 and have been back nearly every year since! The Catfish fishing and Carp fishing on offer on the Ebro is fantastic and the guys at Catmaster's are certainly the best at making sure you have the best chance of catching the fish of a lifetime. I could go on forever about the unforgettable trips I have had thanks to Catmaster tours, but instead you should get over there and experience it yourself.
---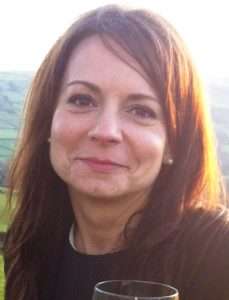 Pippa Dean
Bio
Advertising Director for Carp World
Quote
I would highly recommend CatMaster Tours, having been three times, Colin and his team have never failed to get results, and the buzz of catching monster catfish and big river carp is still as thrilling as it was the first time round. It is simply a fantastic way to spend a hard earned week off work and in the Sun too.
---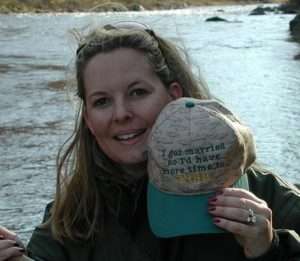 Kathryn Maroun 
Bio
Executive Producer and Director of "WHAT A CATCH" - Kathryn brings her unique mix of fly fishing expertise combined with her fresh, dynamic personality to entertain television audiences around the world. A dream come true for any director/producer.
Quote
One of Canada's most skilled outdoor sports persons, Kathryn Maroun is a fly fisher with a mission. From Mongolia to the Bahamas, Kathryn doesn't fish every man's water; she thrives on experiencing the thrill of fishing in the most remote and exotic locales around the world. In her pursuit of the top game fish and her need for adventure, she has fished in the four corners of the globe and has caught and released some of the most prized species of game fish on earth.
---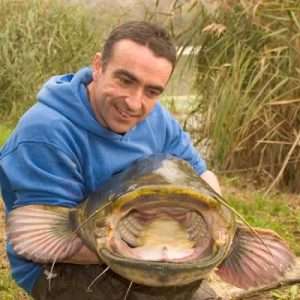 Ian Welch
Bio
Anglers Mail - Ian has become one of the most respected all-round anglers in the UK. With a string of big fish to his credit he attributes much of his success to keeping his approach simple.
Quote
I had fished the middle reaches of the Ebro on a couple of occasions before deciding to try for some of the big fish at Mequinenza and was delighted by the professional service offered by Colin and his superb team at Catmaster Tours.The airport pick up and drop off was excellent, the accommodation spacious, clean and well appointed and the food – even for a fussy sod like me who likes to eat healthily. Above all it was the quality of the guiding team which really made the trip and in what were very tricky conditions at the time of my visit they worked their socks off to catch us fish – and they did so with ton up cats and some big carp to boot. If you are looking for a stress free Spanish trip with a totally professional team who know their stuff then I can recommend Catmaster wholeheartedly.
---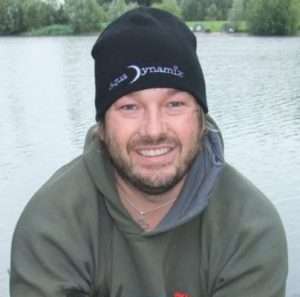 Jon Banister 
Bio
Editor of Carp Addict Magazine.
Quote
After many trips heading to Spain to fish the mighty river Ebro, I can't speak highly enough of CatMaster Tours. I personally have only fished for the Carp but I can tell you unequivocally that Colin Bunn's knowledge of the river Ebro is unsurpassed for both Carp and Catfish. Living on the river Colin literally has his eye firmly on the ball and has a knack for knowing where them fish are at all times of the year. Its not unusual for us to pull into Mequinenza and after a good debriefing with Colin then go on to catch in excess of a couple of hundred fish, with a huge percentage over the thirty pound mark. The facilities are second to none with their well equipped apartments and their own bar to boot! To be honest we spend little time in the apartments and Colin's Bar Ebro, because we don't like to miss an opportunity to watch the sun rise and the sun set as our buzzers sing like the overhead circling Griffon Vultures! - CatMaster Tours 'Simply the best.'
---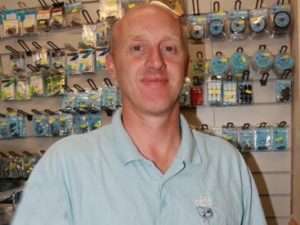 Simon Clarke
Bio
Author of angling books of all different species of fish. Catfish Conservation Group & Catfish Pro
Quote
CatMaster Tours offer exactly what you would expect from the most experienced Guiding Company on the River Ebro, you can trust their reputation, rely on their expertise, and the guides really work hard for you.
---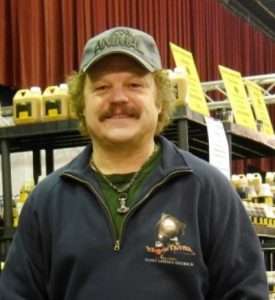 Tony Davies-Patrick
Bio
Globe Trotter & Star of fishing DVD's such as "Carp adventures USA"
Quote
Catmaster Tours is the longest established CARP & CATFISH Guiding company on the famous Ebro River at Mequinenza. Colin Bunn knows this section of the river & lakes system like the back of his hand and applies his wealth of knowledge to help holiday angler's latch on to hard-fighting carp and immensely powerful catfish! A colossal amount of catfish between 100lb to 200lb+ have been landed by Colin and his customers over the years, and matched with his experience, top-class equipment and accommodation, I can fully recommend his guiding company to anyone wishing to experience the fishing holiday of a lifetime…"
---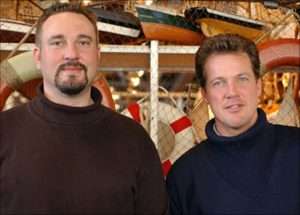 Mikael & Johan 
Bio
Famous from the Swedish TV series "fiskeDRAG" on Swedish TV4 and TV4+, THREE MEN IN A BOAT
Quote
We had a great time catching over 700lb of Catfish when filming with Catmaster Tours in March 2006 for Swedish television. We also caught many Carp and Zander to make the program a big success. We would like to thank Colin Bunn and the CatMaster Team for their excellent guidance and professionalism.
---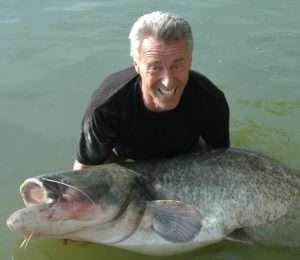 John Langridge
Bio: Author of Aphrodite's Carp, The Complete book of the Giant Catfish and Catfish-How to catch them.
Quote
As I said once, in a Spanish TV documentary on Catfishing, these people at CatMaster Tours really know what they are doing, they are true professionals. There is no better way to go fishing for the Giant Wels Catfish and in no better company than with Colin Bunn and his crew of outstanding guides. And what is true for the Catfish is true for the Carp too. Spain 's river Ebro is home to giants of both species and provides an all year round source of angling enjoyment unparalleled anywhere in Europe, if not the entire world! - Keep up the good work lads!
---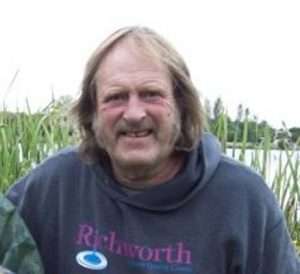 Ron Buss
Bio
Ron is one of the true gents of carp fishing. He's a real character and great company on the bank. Ron is also one of the most consistent carp anglers around, and has been for the past three decades.
Quote
"LOVE IT" !!!
"LOVE IT" !!!
"LOVE IT" !!!
---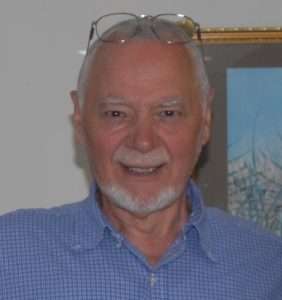 Len Arbery
Bio
Angling Writer/Photographer/Broadcaster.
Co-Author with Kevin Clifford, "Redmire Pool."
Author of 6 further angling books.
Co-author with Bob Buteux, "Recollections III", by River Reads.
Winner of the Drennan Cup, 1990.
Honorary Life Member of the Tenchfishers.
Quote
"My first fishing trip with CatMaster Tours to the rivers Ebro / Segre was fortuitous: I, now being no less than 75, had no intention of fishing for big cats again, but when one of Dave Merrett's November 2014 party cancelled I stood in; and what a great decision that proved.
Briefly as possible: Besides Dave and me, the party included Stewart Jeffries, Terry Thornton and Grahame King, (the current BRFC barbel record holder, 21lb 1oz from the Gt. Ouse); our CatMaster's guide being Ashley Scott. The weather although okay was not ideal, the temperature dropping 10 degrees during our week; nevertheless, we caught no less than eleven catfish, 9 being over 100lb, plus three bonus carp:
Terry: 163lb and 157lb cats.
Stuart: 50lb, 128lb and 164lb cats. 26lb carp.
Grahame: 102lb and 151lb cats.
Dave: 101lb cat. (Unfortunately, Dave also lost probably the biggest cat of the week!) Plus a 'kitten' caught float fishing.
Me: 134lb and 180lb cats. 30lb and 43lb carp.
Furthermore, Ash, our guide did everything in his power to help us catch, and to carry out all the little extras that makes such a trip so memorable. Ash also provided other interesting snippets; for example, the respective river records for roach and carp is 6lb 6oz, and 77lb!
CatMaster's accommodation is very good, and the transfers to and from Barcelona airport first class, too.
Having never experienced a 'guided fishing trip' previously it is impossible for me to compare Colin Bunn's CatMaster service with any other, yet, if there is anyone as good they'll be very, very good indeed!
Would I do it again? When I tell you we're already planning for next year, you'll surely know the answer!"
---

Paul Armfield
Bio: International carp angler
"Having visited the Ebro on a number of occasions with different companies, I was always asked if I had ever booked with Catmaster Tours? I booked my first trip last year with Colin and have never looked back! The whole package from the ease of booking, airport transfers to your arrival at the the stunning accommodation is first class! On the fishing side no one knows the river better to put you amongst the fish. We fished with Colin's guides who are absolutely first class, their efforts in catching you that fish of a lifetime and their hospitality is nothing short of excellent! I would not consider visiting Mequinenza with anyone else! I can't wait for next years trip."
---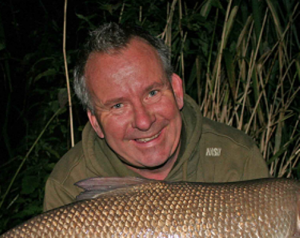 Duncan Charman
Bio
Photo journalistic photographer, Author and Angling Guide.
Quote
"The flight, pick-up and transfer to our apartment (which was comfortable, well equipped and clean) was an absolute breeze, which is saying something for someone who hates traveling.
As an angling guide myself, what intrigued me was just how we would be looked after and I have to say these guys are experts, professionals and everything was first class. Our guide for the week seem to thrive and be enthused knowing that we were their for the fish, and nothing else, and not only worked his socks off all week, but was just a breath of fresh air throughout the eighteen hours on the bank each day. The food bought to us in our swims was first class and if we needed anything, we just had to ask and it was sorted and as for the catfish, they just kept coming, providing personal bests including a rare complete albino in excess of 170lb. Having used other cat fishing tours in Spain before, there's only one phrase that sums Colin and the team at CatMaster up.
Forget the rest and fish with the best!"
---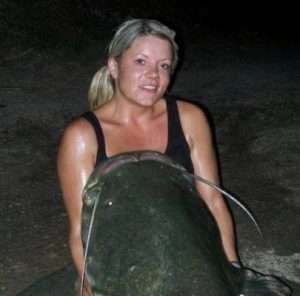 Jemima Musson
Bio
Marketing Director for Angling Publications: Carp World, Crafty Carper, Carp Trade
Quote
"Having been fortunate enough to visit the banks of the Ebro with Catmaster Tours 3 times now, I can honestly say that my time there has been fantastic! The accommodation and facilities, the fishing equipment that they even sell online using a great WordTree Amazon Keyword Tool for this, Mequinenza itself and, of course, Colin and his team of guides who really do go the extra mile to not only catch you a fish of a lifetime but to ensure your holiday as a whole is one you'll remember. Can't wait to get back out there!"
---
CatMaster Tours - featured elsewhere...
Atlantis, the Palm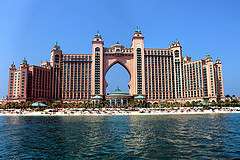 We were chosen by the 'Atlantis the Palm Hotel' in Dubai to supply them with 3 Wels Catfish for their display in their world famous aquariums, with the permission from the Spanish Government.
York University

We were chosen by York University in the United Kingdom to help them conduct a study of the European Wels Catfish.
Sky TV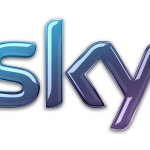 We were chosen for the filming of the 'Lake Escapes' program on Catfish fishing on the river Ebro for Sky TV's 'Discovery Real Time' channel with fishing celebrity Matt Hayes.
Channel 5

We were chosen by Channel 5 for the filming of the 'Extreme Fishing' programs presented by actor 'Robson Green'.
TV4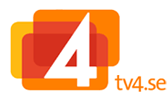 We were chosen by Swedish television 'TV4' for the program 'Three Men in a Boat' presented by fishing celebrities Mikael Odell and Johan Broman on the Catfish from the Ebro.
Canal+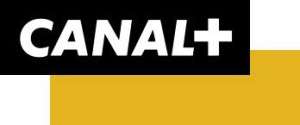 We have been filmed several times by Spanish TV 'Caza y Pesca' for programs on the Catfish in Mequinenza and for the Spanish news channels.
Sportsman Channel

We have being filmed for American TV's Sportsman Channel called 'Catfishing America' which will also be released as a DVD in America.
What a Catch

We have been filmed with Canadian fishing celebrity Kathryn Maroun for her program 'What a Catch'
National Geographic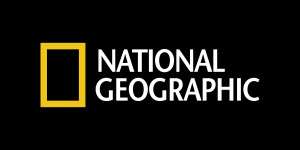 We have been filmed by the 'National Geographic' channel.
BBC News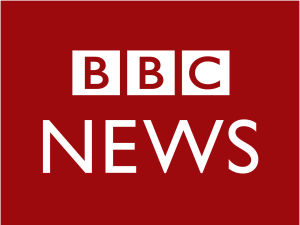 We have appeared on the BBC News for our record catches.
New York Times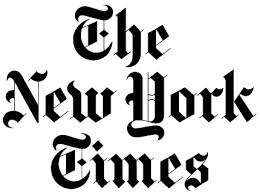 We have been featured in a report in the New York Times, featuring our World Record Albino Catfish.
ABC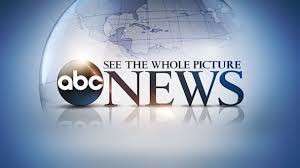 Featured in a news exclusive on ABC, featuring our world record Catfish.
We have also been featured in fishing magazines and news papers all over the world.
THE LIST JUST GOES ON AND ON AND ON >>>>>>>>>>>>>>>